Local History Collection
Port Hope's well-documented history comes to life in the Library's Local History Collection. The story of Port Hope, Hope Township and the surrounding area is a one vividly told through books, newspapers dating back to 1832, family histories and census records. Our resources can help you find out about the history of the area and the families who lived here through the years. The Library's collection is housed in the Cameco Local History Room at the Mary J Benson Branch.
Large Print Collection
Tired of squinting at the print in paperbacks? Give your eyes a break and try a title from the Library's Large Print Collection. You'll find:
the latest bestsellers
fiction and nonfiction
genre fiction including mysteries, romances, westerns, and science fiction and fantasy
current and back issues of the large print edition of Reader's Digest magazine
If we don't have the title you want in large print format, please let us know. We'll do our best to find it for you through the interlibrary loan system.
Audio Book Collection
Audio books come in abridged and unabridged formats on CDs or as Playaway digital audio books. Check out the eResources & Apps page for access to downloadable audio books. Audio books are perfect for:
commuters
visually impaired readers
people learning English
long trips
people who like to 'read' while working on a craft or hobby.
If you're looking for a particular title that we don't have in audio book format, we may be able to order it for you through the interlibrary loan system, (some lending restrictions do apply).
Adult Literacy Fiction
The Library has a collection of adult literacy fiction.
These books are designed to help adults improve their reading skills and include easy-read editions of popular fiction authors. Ask staff about 'Quick Reads'.
Decodable Books
The Library has a collection of decodable books to aid those with dyslexia. Ask staff or look for the red 'Decodable' spine labels throughout the collection.
Audio Enhanced Books
Children can find Vox Books throughout the collection marked with a red spine label. The permanently attached Reader turns an ordinary print book into an all-in-one read-along. No device, Internet or batteries required - children simply push a button to listen and read. Look for titles in several foreign languages.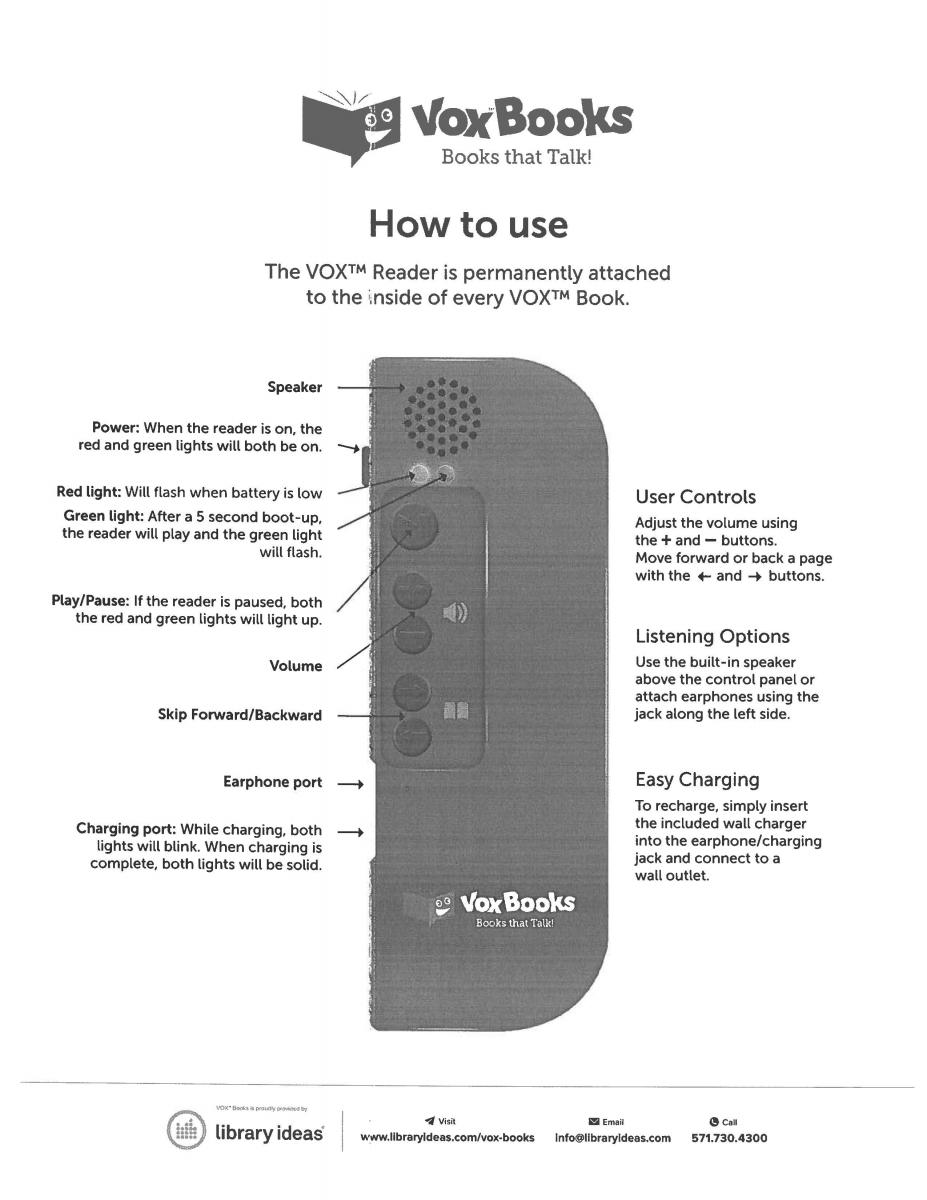 Immersive Reality Books
IR books combine virtual reality with traditional children's books. Dive beneath the ocean or travel in space using the app, your phone and a cardboard headset.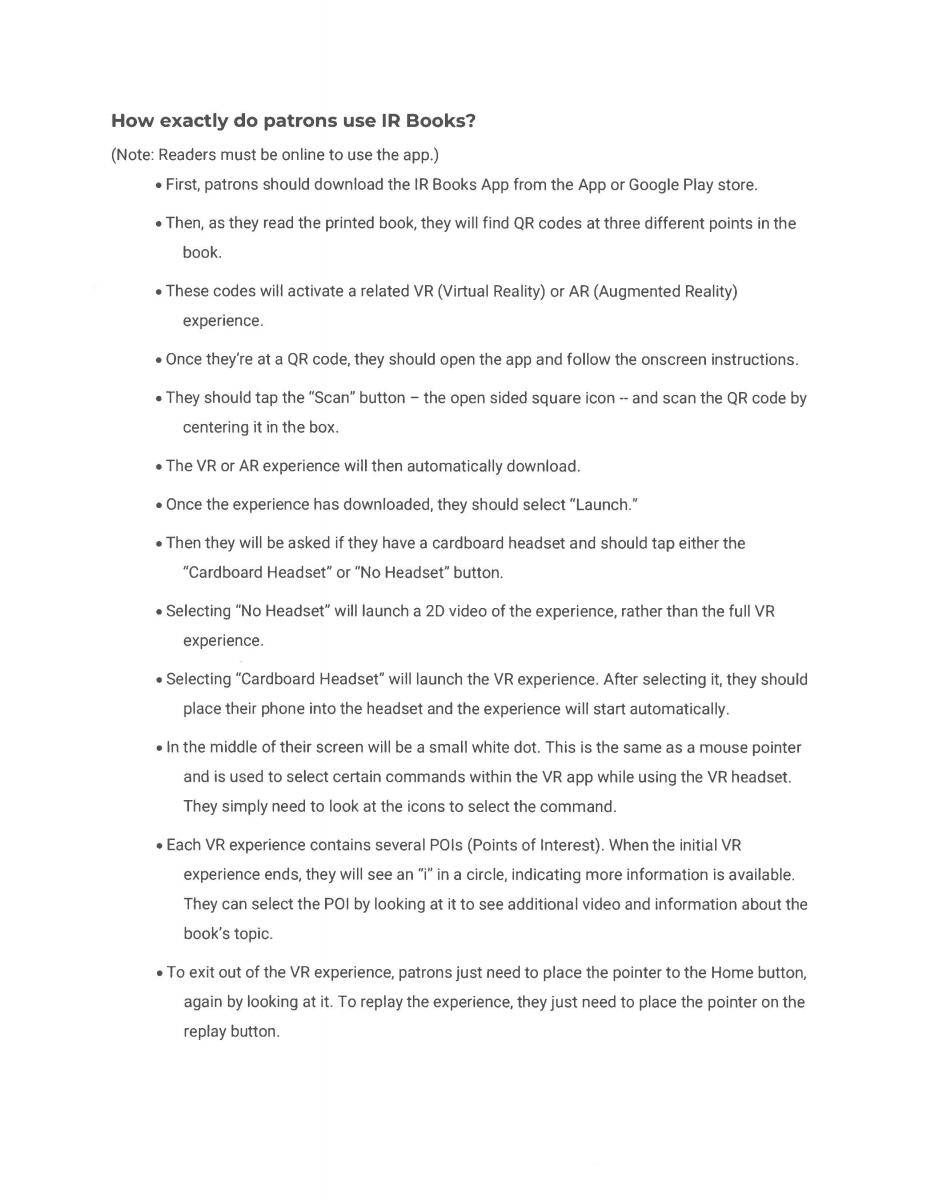 Foreign Language Books
French language materials are available in the Adult and Children's libraries. You will find a small collection of other forgeign language materials for children, mostly Arabic and Ukrainian, in the Children's collection. Please always ask staff for help in locating materials.
Gaming at The Hub Branch
The Library has a PS4 gaming system, twin controllers, games and comfy chairs free to use at The Hub Branch in Canton.