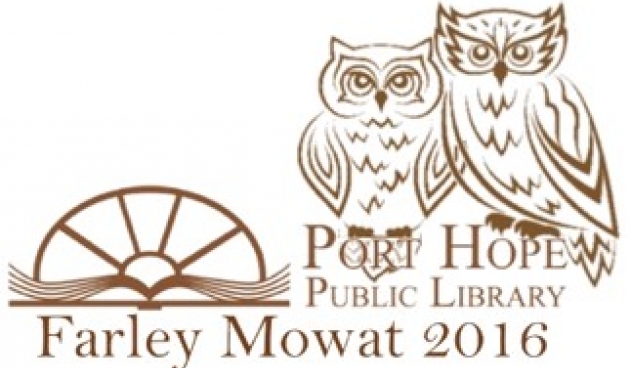 Farley: A Celebration
More than a decade ago a permanent monument dedicated to Port Hope resident and author Farley Mowat was built on private land. Commonly known as the 'boat roofed house' this structure is considered to be the largest monument in the world dedicated to this renowned author. It was dismantled and reassembled at its new location in Eastside Ganaraska Park on Thanksgiving weekend 2016. In an exciting collaboration between Port Hope Public Library, Furby House Books, the Rotary Club of Port Hope and the Rotary Club of Cobourg copies of two of Farley Mowat's best loved children's novels were donated to local schools. Each classroom in Port Hope and Cobourg received a copy of either Owls in the family or Lost in the Barrens. "We want local children to become familiar with Farley's works and give them a point of reference about the Thanksgiving weekend celebration and the importance of the monument" explains Margaret Scott Chief Librarian and CEO of Port Hope Public Library. Adds Lou Pamenter, owner of Furby House Books, "Our bookstore is more than happy to contribute to this project. Farley and the bookstore had a wonderful relationship. Furby House Books was his bookseller for years and we feel this is a great way to keep his legacy alive with a new generation of readers".
Everyone is invited to 'Farley's Lookout' at the Mary J. Benson Branch where a bronze bust of Farley looks out over the Ganaraska River to the Boat Roofed House. The Library continues to expand our collection of Farley's works including translations, videos, and audio interviews.
More information on the relocation of the world's largest monument to Farley Mowat known as the Boat Roofed House can be found at followingfarley.com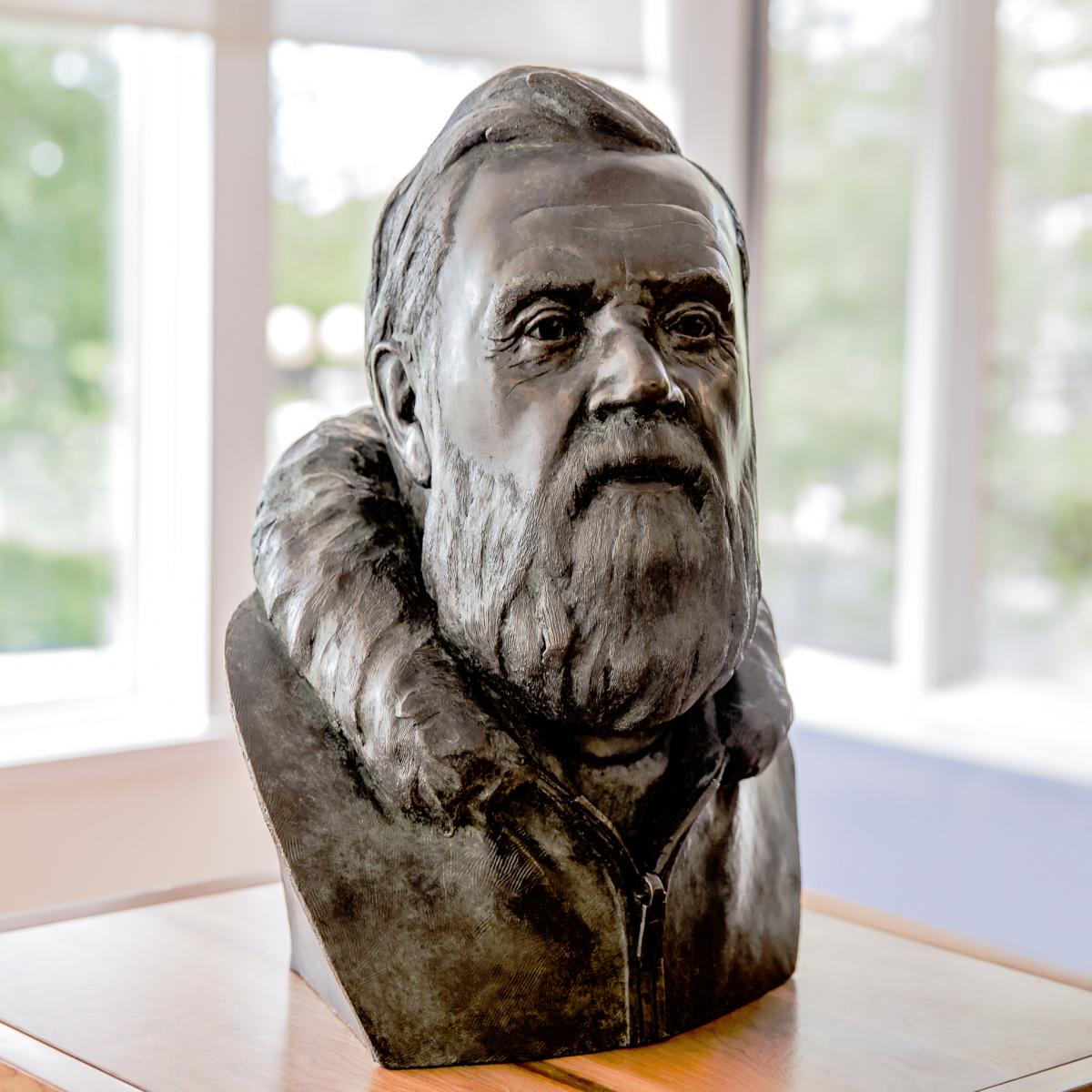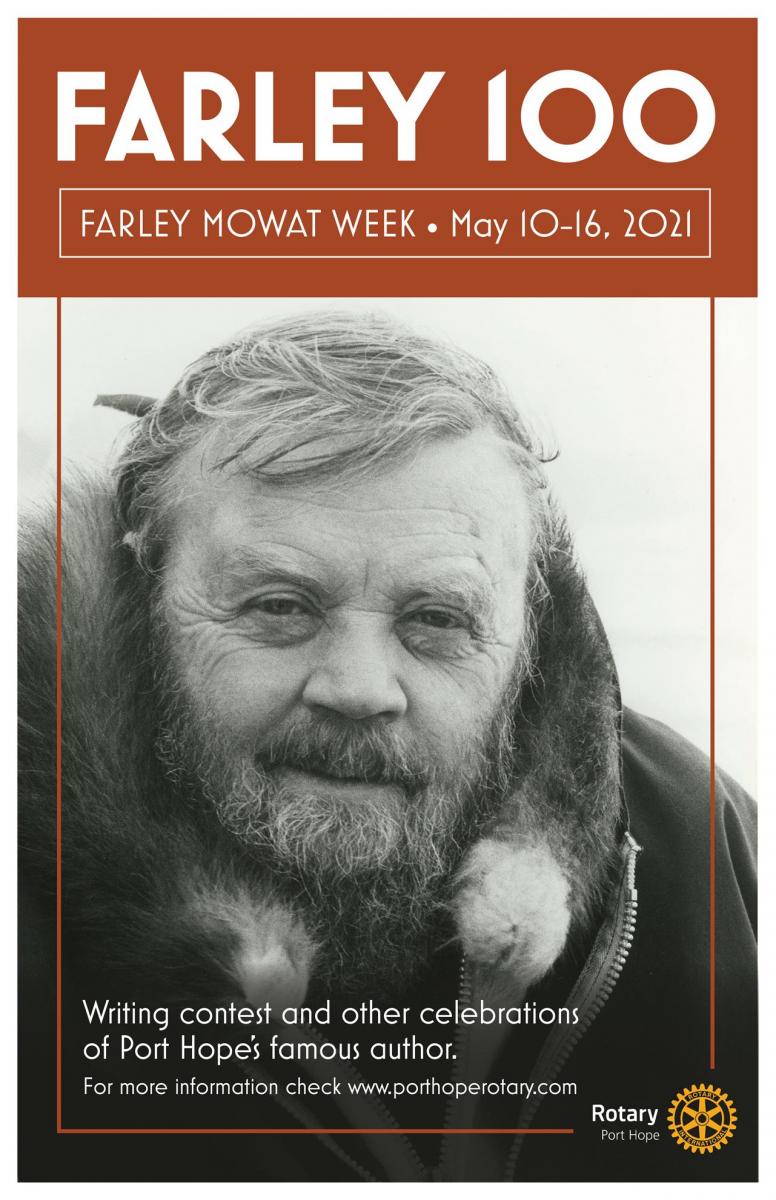 The Rotary Club of Port Hope, along with many community partners, acknowledged the 100th anniversary of the birth of Farley Mowat with a week long celebration May 10 to May 16, 2021. Due to the Covid pandemic the events were virtual and included readings, a writing contest and a Library window display and podcast. The Municipality of Port Hope supported the event and renamed the park on the east side of the Ganaraska River by the Boat-Roofed House as Farley Mowat Park.