Due to limited storage the Library will not be accepting donations of materials without prior consent from staff. Send your enquiries to ahouston@phpl.ca or call 905 885 4712
Donating to the Library is a gift to the whole community.
The Library and all of our patrons greatly benefit from gifts and donations received from generous supporters every year. Donations of books, DVDs, books on CD, and gifts of money to buy these materials enhance and supplement the collection. Gifts and donations are also a wonderful way to recognize a person, event, or organization.
Donate to your public library through Canada Helps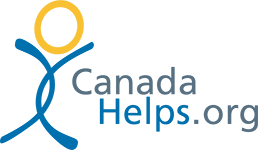 Port Hope Public Library Board appreciates your support through Canada Helps. Thank you.
How do I donate securities?
The Government of Canada has eliminated the capital gains tax on the eligible amount of publicly traded securities donated to registered charities. A gift of securities to Port Hope Public Library helps your award-winning library purchase new books and other library material, enhance services, and continue to offer high-quality library programs and special events for the entire community.
If you are interested in donating securities to Port Hope Public Library please contact the Chief Librarian/CEO.
Donating Money
Cash is good, too!
The Library always welcomes gifts of money. Tax receipts are issued for donations of $25 or more. Donate cash, by cheque or debit machine and we'll do the purchasing. You may specify a title or subject matter, or leave that up to us. You may also request that your gift of money be used to fund a program, buy equipment or furniture for the Library.
Donating to the Library is a unique way to honour someone special or mark an occasion. Some ideas include:
make a donation as the perfect 'thank you' gift for your child's teacher
ask that guests to a birthday party or other celebration donate to the Library in the honoured person's name instead of buying gifts
donate in your children's or grandchildren's names
donate money and submit a list of titles your organization would like to see added to the Library's collection
request that people make an 'In Memoriam' donation for someone who has passed away
Port Hope Public Library is listed on CanadaHelps.org, the national not-for-profit donation portal.
Donating Books, DVDs and books on CD
While we very much appreciate donations of books and DVDs the Library cannot accept every item that you would like to give us. We have limited storage space and there is a cost involved in disposing of unusable items. Please save yourself a trip by reading our Donations Policy carefully and call us to discuss making a donation of materials.
The Library welcomes donations of:
new and newer hardcovers less than 5 years old
new and newer paperback books in excellent condition
new and newer books on CD in good working order
DVDs in good working order
books of any age pertaining to Port Hope local history
Not sure what we mean by 'newer?' Please contact 905.885.4712 or email for further information.
Our storage space is limited! If your donation consists of more than 2 grocery bags or 1 box, please contact 905.885.4712 or email before you donate.
Your donations will enhance the Library in one of three ways:
we will add them to the Library's collection when appropriate
we will put them on the ongoing book sale shelves, the proceeds of which fund new purchases for the Library. The ongoing book sale shelves are located beneath the windows in the Circulation Desk area of the Mary J. Benson Branch.
we will pass them along to the community through our Little Libraries located throughout the Municipality