1 p.m. to 4 p.m. (Starting October 14th, 2018 through December 16th, 2018)
*June, July and August until Labour Day - Saturday hours at the Mary J. Benson Branch are 10 a.m. to 2 p.m.
The Hub at Canton - Please Note: The expected opening date is October 20th, 2018
10 a.m to 1 p.m.
5 p.m to 8 p.m.
Locations
The Mary J. Benson Branch is located at 31 Queen Street in downtown Port Hope. It is south of Walton Street, on the west bank of the Ganaraska River and faces Memorial Park and the band shell. The Mary J. Benson Branch is a fully-accessible building. 905-885-4712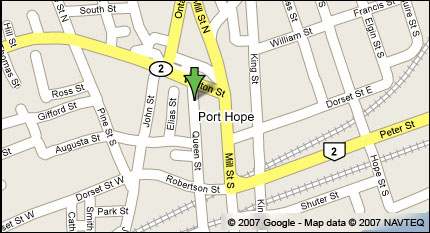 The new rural branch The Hub at Canton is located at 5325 County Road 10 in the village of Canton. It is on the north side of County Road 10, in the Municipality of Port Hope building. We expect the new location to open mid-October 2018.